Tuon Son:
The former President ofthe Khmer Krom Association (KKA) in California.




He has a Bachelor in Electrical Engineering
and finishing up his MBA soon.
He design, build and operate flight simulators for pilots training.

Our Objective and Vision

1) Maintain Khmer Krom unity, work harder, work smarter, and build a common ground to peacefully pursue our goals
2) Develop our human resources to effective carry out our peaceful struggle in this modern and sophisticated world
3) To educate the international community about our identity, the Khmer Krom, the Indigenous owner of Kampuchea Krom or current southern part of Vietnam.

4) To elevate our issues of human rights abuses and our aspiration to self-determination to the United Nations and the international communities, the investors in Vietnam, including the Vietnamese people and the Vietnamese government 5) To have every body understand that the international solution to our self-determination will make everyone a winner: the Investors in Vietnam, the Vietnamese people, the Khmer Krom, the United Nations and the International community 6) To exercise our rights as guaranteed by Charters of the United Nations, Universal Declaration of Human Rights locally, regionally and internationally. 7) Every Khmer Krom has opportunity to learn, to extract and to apply peacefully the lessons have been established for us, such as Bosnia, Kosovo, East Timor, Tamil, Iraq, Kashmir, Nagaland, etc. as well as solutions that many members of the Un-represented Nations and Peoples Organization have achieved.

The Imperial Nguyen Dynasty of Vietnam is politically pressuring the government of Vietnam to protect the liberty, religious rights of the Vietnamese people as well as the culture, traditions, languages of the Montagnards and Khmer Krom in Vietnam

Sihanouk and BMD


Regarding Kampuchea Krom and Prey Nokor [ex-Saigon, present Ho Chi Minh City], the royal armed forces of HM Preah Duong, and those of HM Preah Norodom fought till the end against the aggression and colonization of the armed forces of Annam. They did so until the victorious conquest of Indochina by the French colonialists who are the only ones responsible for the granting of our Kampuchea Krom, our Prey Nokor, our Koh Tral [Phu Quoc] island to Vietnam.

Signed: Norodom Sihanouk

<!XXXXXXXXXXXXXXXXXXXXXXXXXXXXXXXXXXXXXXXXXXXXXXXXXXXXXXXXXXXXXXXXXX>


EU Parliament call on the Cambodian authorities to fully implement the 1953 UNHCR Convention to granting refugee status to ethnic Khmer Krom escaping from Vietnam. xxx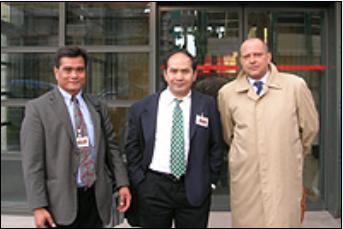 We in Geneva
Becuase we believed that
The pen is mightier than the sword..

First they ignor you
Then they laugh at you
Then they fight you
Then we win

The implementation of the right to self-determination as a contribution to conflict prevention .
Therefore, on behalf of the Khmer Krom people and the Khmers Kampuchea Krom Federation, UNPO would like to appeal to the government of the Socialist Republic of Vietnam to consider the following requests:
1. Decolonize Kampuchea-Krom, Motherland of the Khmer-Krom people, composed of 68,600 km2 , forming the southernmost part of present Vietnam.
2. Place the Kampuchea-Krom territory under the United Nations control in accordance with the Charter of the United Nations, Chapter XI, Chapter XII, and Chapter XIII, in order to create a free and fair political environment allowing the Khmer- Krom people to exercise their right to self-determination.
We Took FIRST Place Three Time. Placed 2nd Final Heat.
Some of the country we competing with:
China, Russia, America, French... dragon boat federation...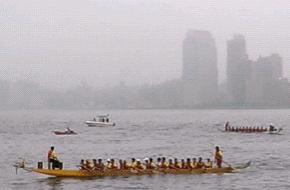 <!@@@@@@@@@@@@@@@@@@@@@@@@@@@@@@@@@@@@@@@@>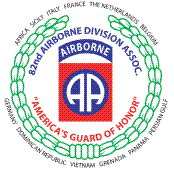 NAVAL INSTITUTE SPECIAL WARFARE SERIES
LOST CRUSADE
AMERICA'S SECRET CAMBODIAN MERCENARIES
Peter Scott served in US army with the 82d Airborne Division began a tour in Vietname advising Khmer Krom Paramilitary experience with the secret army of brave, disciplined warriors of deep bond forged in war between American and our Asian allies
ISBN 1-55750-846-1 <!EEEEEEEEEEEEEEEEEEEEEEEEEEEEEEEEEEEEEEEEEEEEEEEEEEEEEEEEEEEE>
111111111
<!333333333333333333333333333333333>

I never saw an American do that. Perhaps being 12000 miles from home...

When others left us in the face of severe adversity... .What I am about to say may sound to some like an indicment of American policy pacts, and the shame ful experiences that we, the Special Force, had to undergo when we left our friends in Southeast Asia in 1973 I can tell you from personal experience that, since that time, I have on many occasion unashamedly cried because of my personal involvement with the Khmer Krom and the Khmer Serei Force, who were unafraid to stand wth the Civilian Irregular Defense Group (CIDG) sccattered throughout the Delta of Southest Asia, who stuck with us on occasions when others of fainter heart left us. More of that in a moment, I think it is appropriate for the Americans who are here to understand that, of all the experiences that I had in Vietname and of all the lessons I learned as a human being and as an individual, my association with your people is a lasting and indelible mark in my mind. <!444444444444444444444444444444444>


No greater adhesive exist between men than the crucible of combat: it creates a bond that is difficult to understand for those who have not had experience. I freely admid my own bias on the subject of the KK. Having served with them, I know them to be brave and loyal men who prove their mettle in battle time and again. Theravada budhists, they were, on one hand, warm, gentle and quick to smile and befriend another, and on the otherhand, absolutely ferocious warriors. They were known, on occasion, while in the midst of a fight, to pause, present their middle finger to the enemy, and launch into loud discourse concerning their negative view of him, his ancestry, Ho Chi Minh, and Communism, and then resume fireing. I never saw an American do that. Perhaps being twelve thousand miles from home accentuated our sense of self-preservation. Update Sat Dec, 10:44 txt5